In full 1.3 megapixel glory, as captured by my camera phone. Better pictures to follow.
Joaquin Gustavo Jiminez
Born 1-24 at 1:25PM CST
7lbs 9oz
21" long.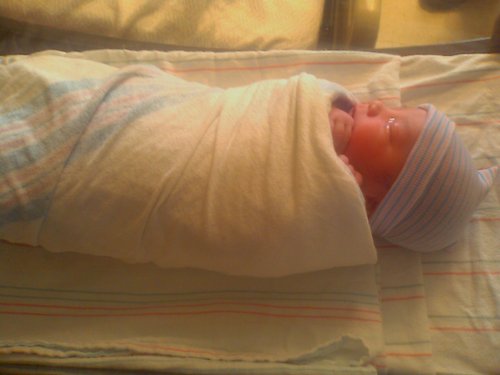 More shots after the fold, but don't expect to see me in them. I'm sick as a dog, and staying far away from baby and mother until I'm not sick as a dog anymore.
Maybe till I'm just sick as a hamster or something.